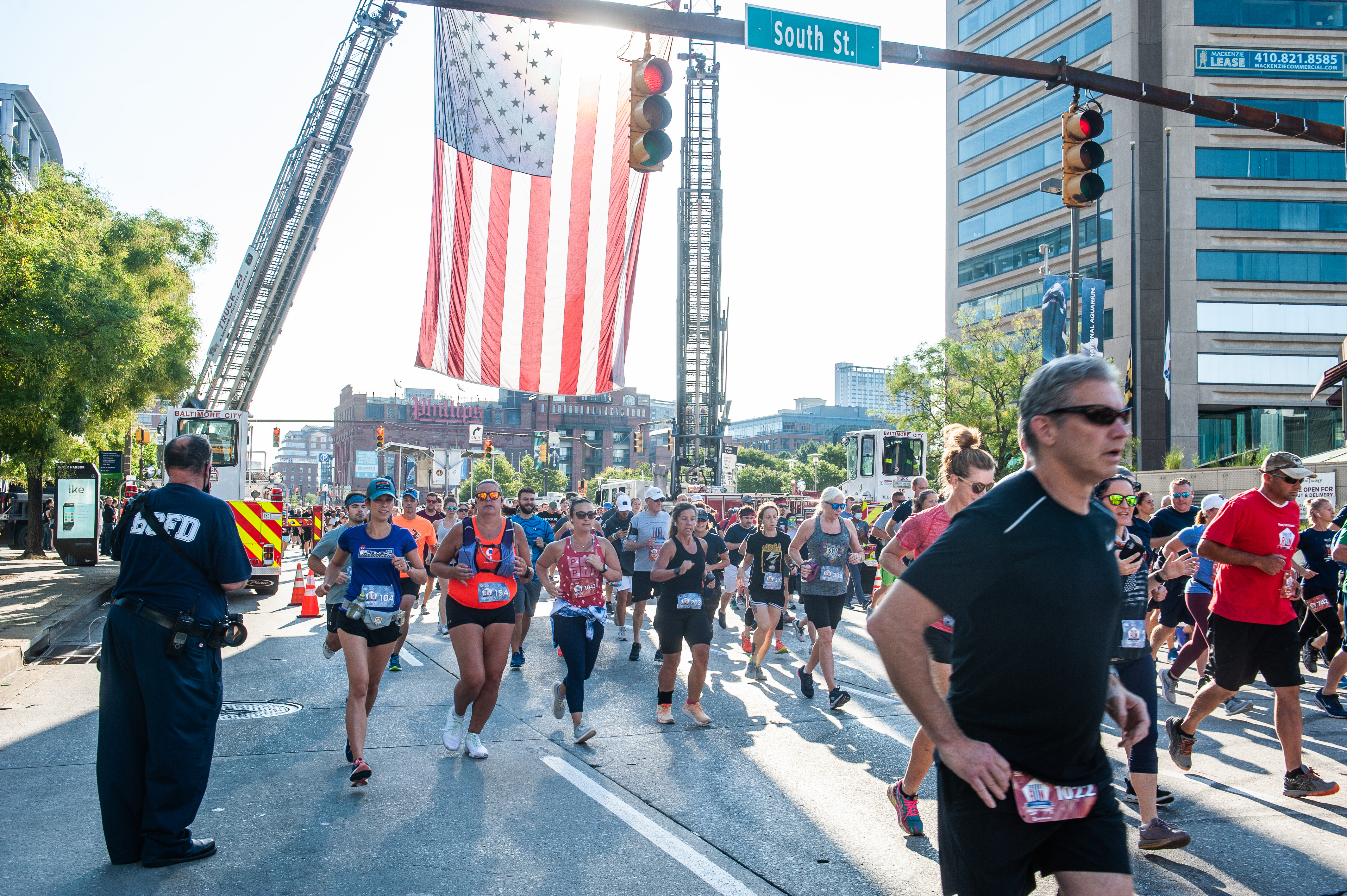 Fells Point 5K & 10K Training Coach
As a kid and young adult, I enthusiastically participated in team sports––especially water polo, soccer, and rugby. I immersed myself in the sports world, playing on teams in college and grad school while teaching others to swim, refereeing and coaching recreational soccer, lifeguarding college swim teams, and reading theories on nutrition, health, and strength. I recognized that my best performance was born of thoughtful fueling, staying physically fit through running and strength training, working on mental fitness through gains and goals, and cherishing my teammates for what we could achieve together.
While I treasure team sports for all the coordinated parts and the fellowship, I've come to appreciate running as a pleasure and reward in itself, rather than just a training tool. My dad and sister have always run as a lifestyle, getting out before the sunrise and racing the toughest marathons and races. I didn't understand that motivation when I was a kid, preferring instead to sleep in and meet friends later for pick-up soccer. I'm challenge-oriented so my dad easily convinced me to sign up for races and fun runs, especially since we could run together.
Somewhere along the way, a run went from something a coach assigned to something I prioritize in my schedule. I believe that running makes me a better person to others and myself. Therapeutic mindfulness in nature; gains in confidence, self-compassion, and resilience; nearly unparalleled physiological benefits. I am incredibly grateful I can use my body in this way. I want everyone to feel the way I do when I run. If you know me, you know that I frequently smile when I run.
I learned about Charm City Run groups in 2015 and joined the Fall Half Marathon Training Program with the Locust Point store. I found that the program added structure, motivation, and comaraderie to my race training. "I continued to join training groups and running clubs, and since Spring 2022, I've enjoyed coaching for Charm City Run."