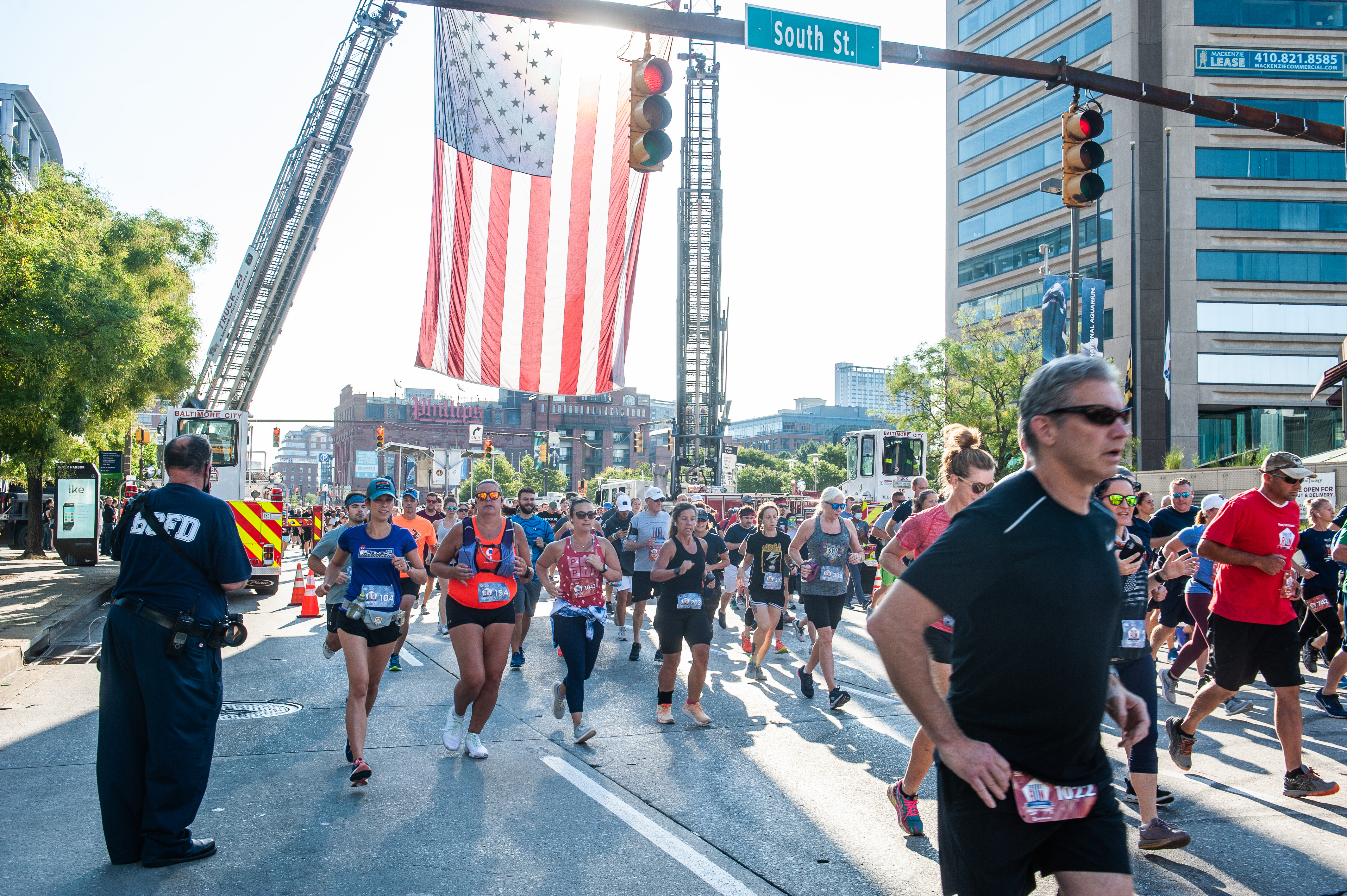 Amy Schuerholz Metz and Charm City Run Scholarship presented by Saucony
The purpose of this scholarship is to recognize and reward two student athletes (one male and one female) who exemplify the Charm City Run mission statement: "To Inspire and Move the Human Spirit, One Sole at a Time".
The award winner will exemplify the following qualities:
Leadership
Sportsmanship
Integrity
Student Qualifications:
Must have run at least two seasons of cross country, indoor track, and/or outdoor track
Must be a graduating senior of 2023
Must be attending a high school in the state of Maryland or Delaware
Must be attending college in the fall of 2023
Deadline: June 30. Submissions will be evaluated by a panel of Charm City Run executives and include an assessment of a student's overall high school experience. After all applications have been reviewed, the top applicants will be selected for an interview. One female athlete and one male athlete will be awarded the Charm City Run Scholarship. The scholarship will consist of a one-time $3,000 award and a complimentary pair of Saucony running shoes.
To apply, please submit your application at any Charm City Run location, send as an attachment to Tom Mansfield (tom@charmcityrun.com), or mail to the following address:
Charm City Run
117 Church Lane
Cockeysville, MD 21030
In Memory of Amy Schuerholz Metz
The parents and siblings of Amy Schuerholz Metz, a devoted and avid runner, are pleased to announce The Amy Schuerholz Metz Scholarship, in partnership with Charm City Run. The ASM Scholarship will provide a meaningful way to remember Amy while helping to support and further inspire high school runners who, like Amy, are passionate about running and living life to the fullest.
The ASM Scholarship is founded on Amy's fondness for Charm City Run, the Timonium store, the races, and, most importantly, the people who she met through Charm City Run. The current Charm City Run Scholarship will be renamed in honor of Amy, and will be awarded annually to an eligible male and female high school senior in Maryland.
Amy was an amazing person who cared deeply for her family and friends, and pets, most particularly dogs. She loved running and always did so with a smile on her face, even during her long runs. Amy loved competing in races, running with friends, or just enjoying a solo run w
Presented By Saucony
Saucony supports student athletes in both their academic and athletic pursuits and will be contributing to the Amy Schuerholz Metz and Charm City Run scholarship this year. We are excited to have Saucony join our efforts to honor young runners doing amazing things in their communities and support them as they pursue college degrees.
Congratulations to our Past Winners:
2022: Piper Lentz from Hereford High School

2022: Donovan Peyton from Aberdeen High School

2021: Bronwyn Patterson from South River High School

2021: Vinay Khosla from Dulaney High School

2020: Dafne Estrella from Southern High School

2020: Luke Bonfiglio from St. Mary's High School

2019: Leah Evans from Annapolis High School

2019: Saxon Brown from Fallston High School

2018: Dorothy Gaeng from Dulaney High School

2018: Christian Hendricks from South River High School

2017: Caroline Wilcox from Winters Mill High School

2016: Nina Scher from Patterson Mill High School and Andrew King from Dulaney High School
2015: Caitlin Pierson from South River High School and Jack Crino from South River High School