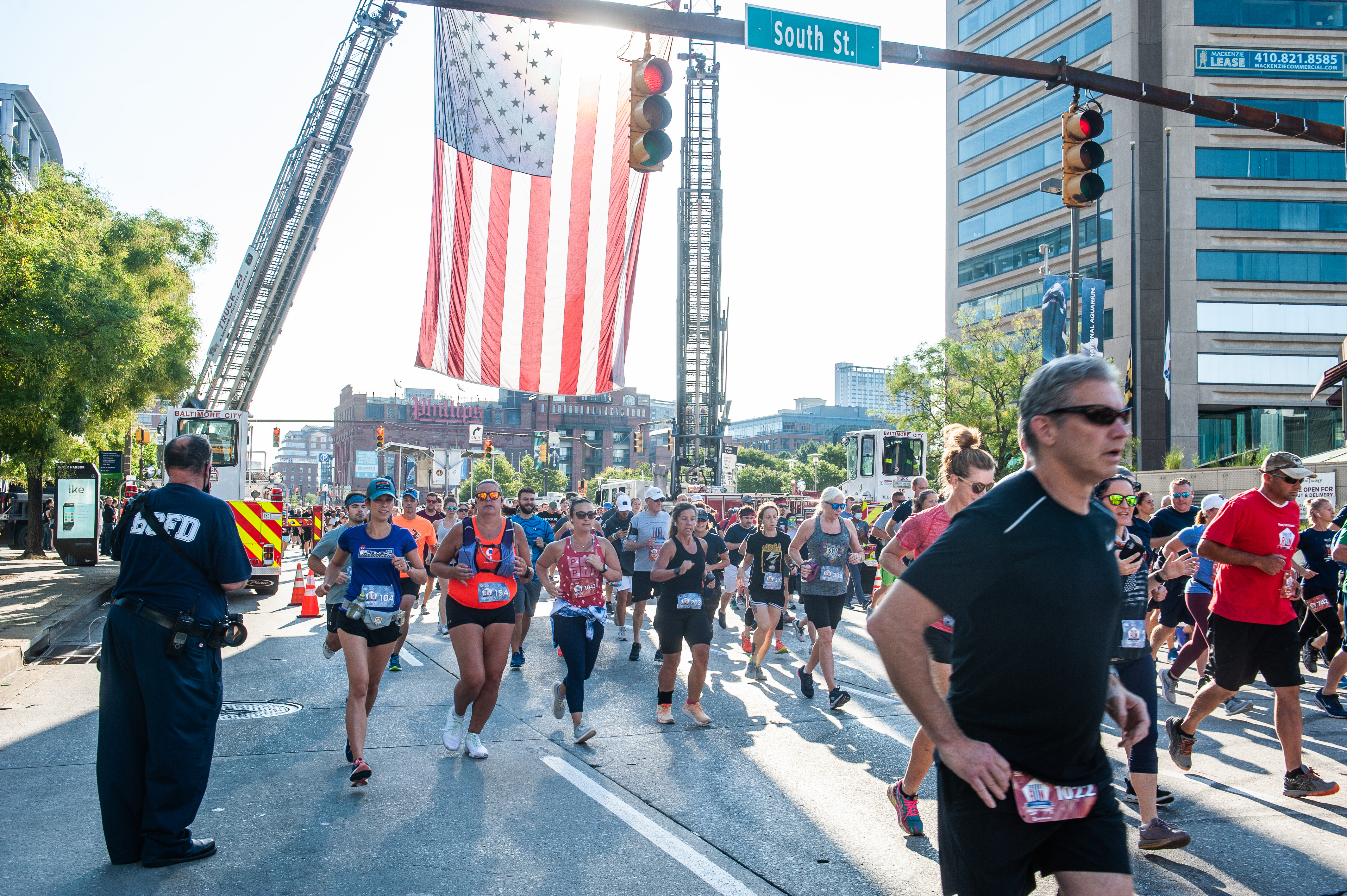 We love our volunteers
Our volunteers are the best!
We love our volunteers, and our events wouldn't happen without their generosity.
We want to say thank you for your help with something everybody loves - complimentary race entries! Most events are give one, get one - select events will require two volunteer shifts. Please see the table below to see which events have volunteer opportunities and which races you can redeem complimentary entries for.
Volunteer Guidelines & Group Volunteering
Here's How It Works:
Step 1
To volunteer at one of our races, click on the race logo of your choice below to go straight to the volunteer registration page.
Monitor your email for instructions prior to race day, and check-in with the volunteer coordinator at the scheduled time.
Step 3
Complete assigned task(s) and check-out with the volunteer coordinator on race day.
Step 4
When you're ready to redeem earned entries, email Erin (eretford@charmcityrun.com) to get your complimentary coupon code.
Want to give your code to a friend? That's great! Complimentary entries are transferable. Share your race day experience! #charmcityrun #racevolunteer
Complete one volunteer shift, and you are eligible for one race entry to one of the above events.
Complete two volunteer shifts, and you are eligible for one race entry to one of the above events.
The fine print:
In order to get credit for your volunteer shift you must check-in and out with the volunteer coordinator on race day.
Complimentary race entry is redeemable in current or following year.
Complimentary code is transferable, but the race bib is not. After registration is complete, please follow the routine race transfer policy posted on race website if you cannot participate.
Complimentary race code incentive is for individual volunteers only. Group volunteers and volunteers associated with our race beneficiaries are not eligible.
If you are dismissed from your volunteer assignment due to a violation of the CCR standards of conduct you forfeit your eligibility in the incentive program.
Registering to volunteer in advance of race day, per our Volunteer Guidelines, is mandatory. Please read these guidelines prior to registration.
For anything volunteer related, please contact us at eretford@charmcityrun.com or 443-689-2137.