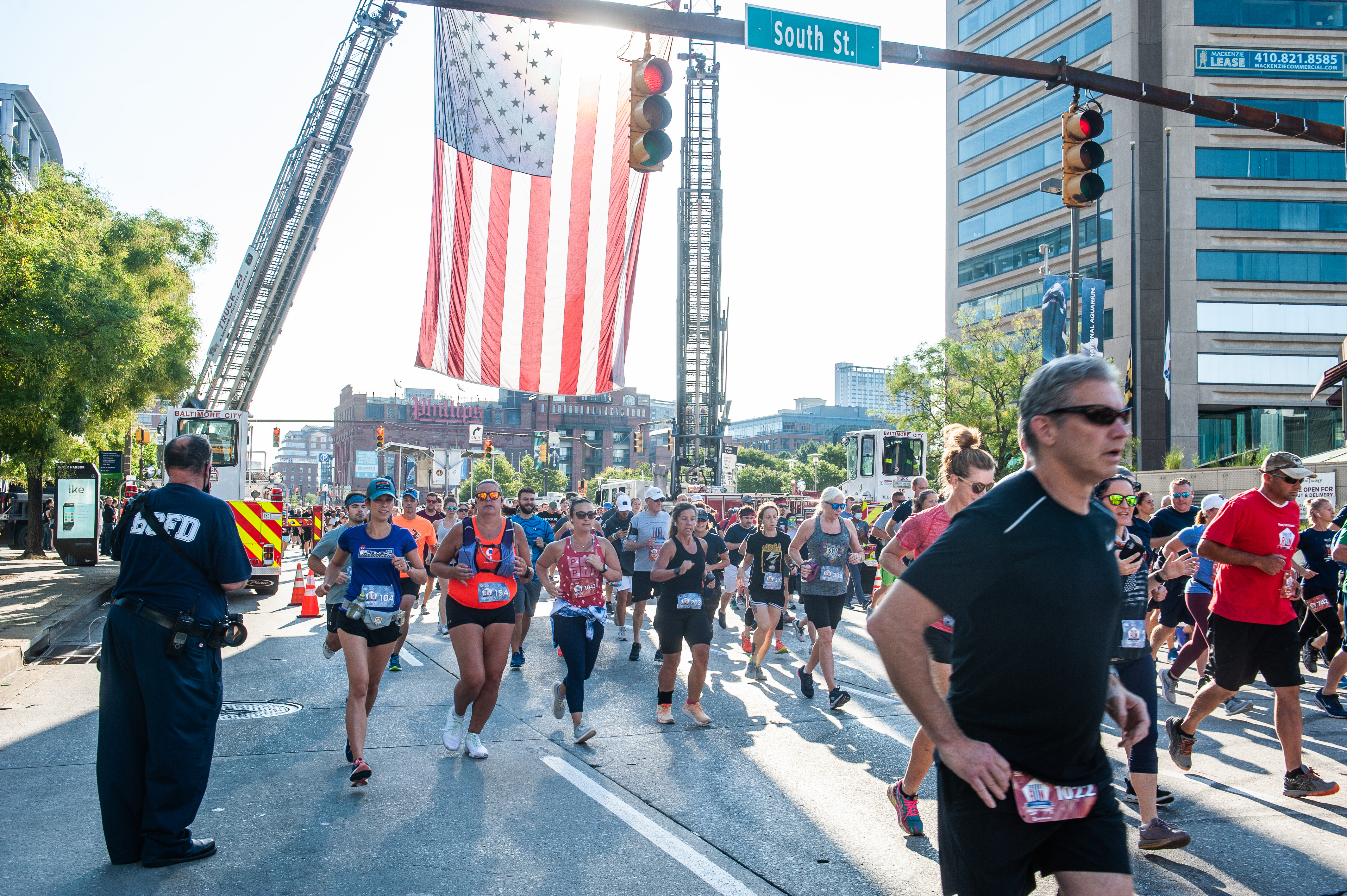 "Why I Run" by Josh Levinson
Tuesday, September 8, 2015
The run is very personal. It is one of my best friends or better yet a family member. I rarely share it with anyone else. I was once reading a tri article (something I rarely do) and a professional tri-athlete was describing dreading a run and when he got back home he remembered a run is never a mistake and it always made the day better. Running is selfish because I do it all alone. It brings clarity to the day and makes a great day greater and more importantly a bad day much better. I will do long runs with other people and my summer running is done with my son Ben. That is pretty special. No cell phones. Sometimes we laugh. Mostly we are quiet. No matter what form it takes it is pretty great. I also enjoy the run meeting, not with randoms, but with my guys (my guys are guys and girls). It is a great way to catch up on one or two work things, but mostly catch up with them.
My run story started when I was 10 or 11. My mom's boyfriend (now step-dad) was a runner and he knew how great running was even if he did it in bad shoes high tube socks and an Oscar Robertson headband. I believe he had the matching wristbands. He encouraged Mom and me to run together and of course we ran to food. We ran a mile to Chili's in Belvedere Square and a mile back. I was hooked probably because I felt pretty good and also I remember the special time with my mom. We would do a few races a year. I think I finished in last place in the Clyde's 10K and close to last in the Baltimore Symphony 5 or 10K. While the hills of Columbia and Druid Hill will never be classified as fun, I remember loving those races. I played football and lacrosse in high school and college but always ran in the offseason and occasionally in season. My college lacrosse coach was a good runner and he would make us run to punish us, embarrass us because he was fast and because he knew that in the first years when he took over, we had to be in the best shape if we were to compete. I loved it, a chance to separate myself from the crowd.
Now running is my life and not in the 100-mile a week way but in the work, family and personal improvement way. I have a 14-year old Ben who gets it and he is my running partner and also works in the store. He loves helping all different kinds of people, the elderly that just want to be pain-free, the parents that are juggling a million things and the young runner getting fit in their first pair of shoes. Lu is 12 and she will do anything in the shop and my 10 year old Sammy prefers working packet pick up. The business has given my kids exposure to the lives of so many wonderful and different kinds of people, but the best thing has been exposure to our people. Nothing warms my heart more than seeing my kids work like our guys work, laugh with the college kids and the moms and take instruction from the store leads.
I love Charm City Run because it promotes a sport and a lifestyle that I believe in, well beyond its fitness attributes. Spare me for getting weird but it is almost spiritual. I love Charm City Run because I love people, the people that work here and also the people that walk through the door. I love hearing their stories. Today I worked with three seniors from the Dominican Republic, what a great day.
After a few runs to Chili's, I got my first job in Belvedere Square at Faidley's Seafood. In August we opened a store there called VITA, a casual lifestyle shop for women. Maybe I will see a 10 year old running with his mom to Atwater's or Ryan's Daughter. That would make my day
-Josh
---
A Note About This Blog: When we decided to start a blog, the first question was, "What will be our first post?" The answer was easy, a personal post from Charm City Run owner Josh Levinson. In this post, he answered "Why I Run," a topic we hope to bring you monthly from the CCR staff. We also want to hear your reasons. If you'd like to be a guest contributor on this topic – or any topic! -, please email us at blog@charmcityrun.com.