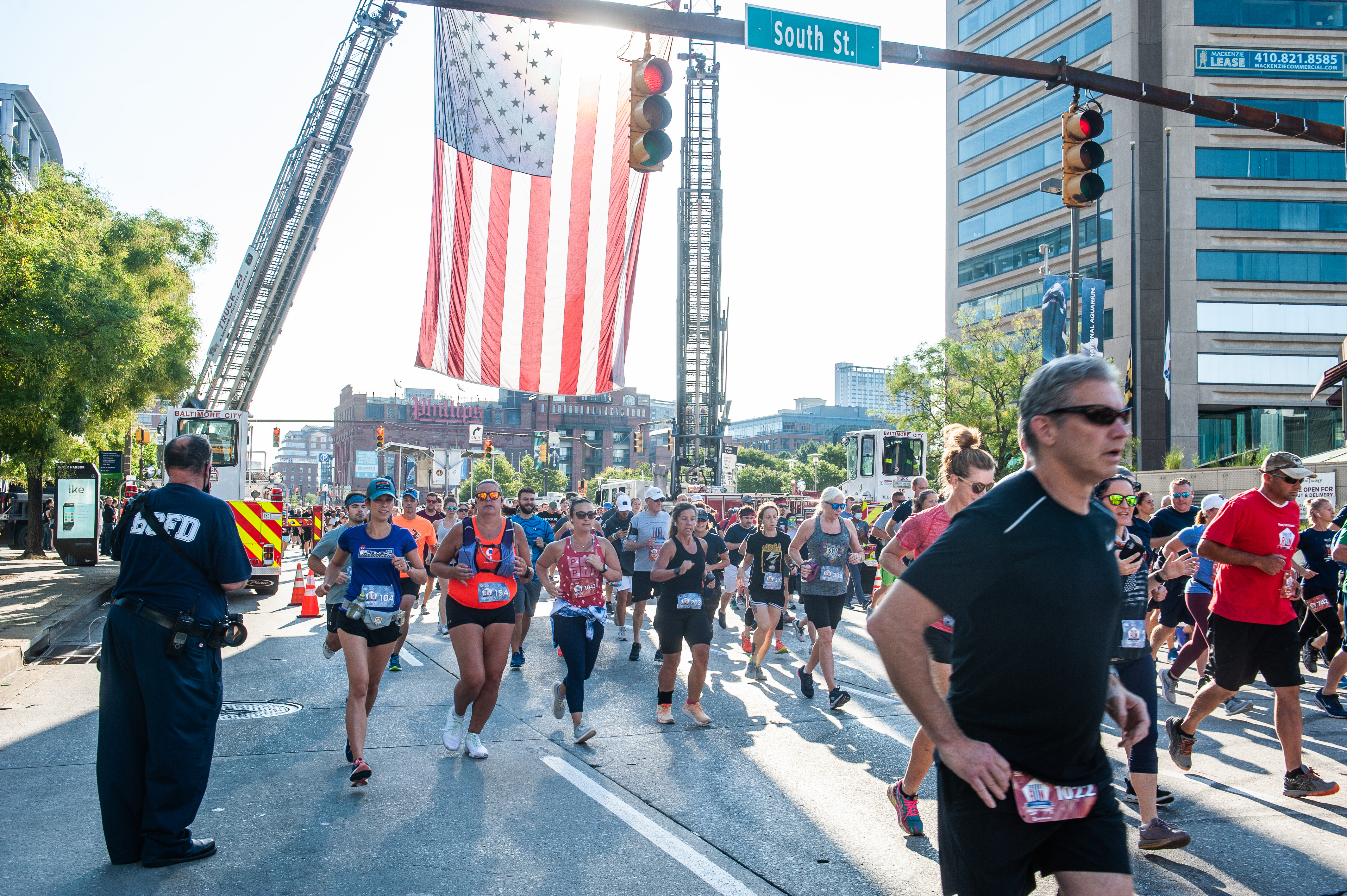 Frederick Runner of the Month – Pamela Geernaert (August 2014)
Friday, August 1, 2014
Well if you don't know this special lady you're about to be introduced to a fantastic runner, friend, and President of the Frederick Steeplechasers Running Club. Pam recently finished her second 100k distance at Vermont 100 this past July, with an impeccable time of 13 hours 30 minutes and a 4th female finish. Pam is also chipping away at the Lynchburg Ultra Series, all while making her appearance at the many local Frederick races. If she is not running at an event, you will most likely find her cheering you on into the finish. Pam's passion does not only stop at running she is a friend to many, wife, mom and Sociology Professor at UMBC.
We wanted to get to know more about this happy-go-lucky, ultrarunning, PhD Cum Laude graduate. So If The Shoe Fits introduces Pamela Geernaert, as your "ROTM."
What do you love and hate about the sport of running?
I love runners. I have rarely met a runner that I didn't feel an automatic connection to. People who enjoy running, enjoy life, and they are good people to be around.
I love my body. And how running has made me not only accept my strong legs, but to be proud of them, and to call on them during a hill. I love how my lungs can burn from sprinting, or from laughing out loud over a shared story on a trail run.
I love how running helps me set goals – and crush them. I love the simplicity of running – a pair of shoes and some clothes and you are out the door. Although we can always add lots of high tech fancy gadgets, and the clothes and shoes can be as pricey as we can afford, it doesn't need to be. And that is the best part.
I honestly can't think of anything I hate about the sport. That's a good thing
What are you currently training for?
In terms of running events I'm training for, I have a full fall calendar including: The Labor Pains 12 HR Run, The Baltimore Marathon (as a pacer for Corrigan Sports), Mountain Masochist 50 miler and possibly Stone Mill 50
But…in general I just train for life. To be active, mobile and healthy. And to have the mental toughness to get through a day of work, a challenging relationship or an overtired child.
What is your ultimate running goal?
To keep meeting other runners and form better deeper friendships. To feel healthy and enjoy every step I run. To run throughout my entire lifespan. To encourage other people to run or walk, or jog to be healthy.
What is your best advice?
I think the best Ultra advice I ever received was in order to run a good 50 miler, you need to concentrate on your eating!
Best physical therapy advice I ever got was to go back and strengthen the underlying issues instead of quick fixes of nagging injuries.
Best commercial advice I ever heard "Just do it!"
The advice I like to give to my runner friends, especially those just starting out or returning from injury is "You are a runner – embrace all that entails"
What have you learned about yourself through running?
That I may not be the best runner, or the fastest, or most coordinated, but that I have incredible tenacity to get 'er done. I'm not a quitter (although extreme injury is always justified for quitting.)