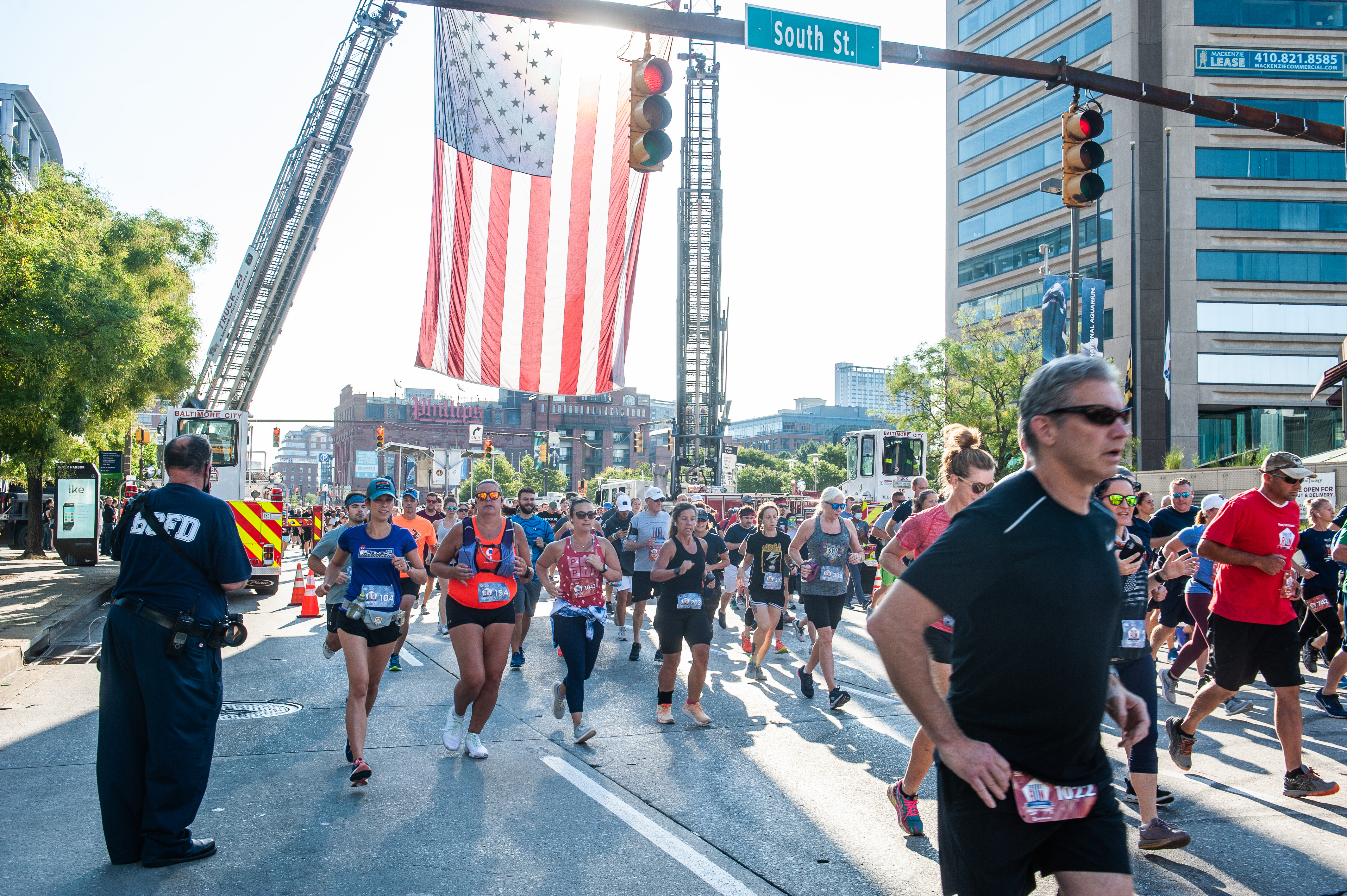 Frederick Runner of the Month: Elaine Greisbach (May 2016)
Sunday, May 1, 2016
This month we showcase a Mom that truly captivates the essence of Supermom. Raising 4 teenage girls and homeschooling her youngest she still manages to find time to run and run well! When you talk to this Mom she is humble, kind, sweet, sincere and you would have no clue that she finishes in the top 5 female at nearly every race she runs. This supermom began running ultras about 3 years ago and has surely made her podium appearance, even while overcoming and recovering a serious foot surgery last year she still manages to bring home the trophy. With a recent 1st female finish at Gunpowder Keg Ultra 50k in 5:42 and a 1st female win at Seneca Greenway Trail in 5:48, this Mom's determination and grace shines as she gracefully glides along the trails. If you haven't guessed already who this Supermom is, we present to you Elaine Greisbach as your May – Runner of the Month.
When did you first get into running?
Running has always been in the background of my life. Being a competitive swimmer in high school and college, my coaches had running as part of my off-season and pre-season workouts. If my coaches would have let me, I probably would have also run Track and Cross Country. It wasn't until I had children that running became a bigger part of my life. Having four children in 6 years was pretty crazy and running was something I could easily fit into the baby schedule.
What's your favorite distance to run?
Right now, my favorite distance is 50K. Long and slow is where I'm at right now. It seems funny to say that marathons are too fast but over the years, speed is the one thing I find difficult to maintain and has caused the most foot pain.
What is your your favorite race?
I haven't found my favorite race yet. The races I tend to remember most are the ones where I've had to face some mental challenge and was able to conquer them. It doesn't always end up that way, but pure grit and our inner fight inspires me.
How do you balance being a mom to 4 teenage girls and running as well as you do?
Being a Mom is the best part of who I am, so I make sure that running fits into my life and not the other way around. I've been fortunate to race pretty well because I don't always take it so seriously. Just getting out there is an accomplishment so there's not a whole lot of room for disappointment. I'm always feeling pulled to run more, run longer, run faster…but I know the trade off would be to spend less time with my girls and that's not worth it for me. I've been reminded of that alot these past months since I've been preparing for my oldest daughter to go off to college in August. Time does go by so fast!
 
Running is a little part of my life I keep for myself and cherish but the rest goes to my family.
Last year you had to have a pretty serious surgery on your foot. How difficult was that for you and how do you think that's helped you become a better runner?
Surgery, physical therapy, rehab and strength work put me out for almost 10 months. For the first two months, I couldn't even walk or drive and I hit some pretty low points. Prayer, faith and the support of my family gave me a lot of peace and helped me to stay positive. I ended up really appreciating the extended time of rest and filling my days with homeschooling my youngest daughter and family game/movie nights. Surgery left me with two pins in my foot, holding together two bones. Getting back into shape has been so difficult, it was like starting all over again. But little by little and with the help of a great training partner, runs are getting better. Having worried about whether or not I'd be able to run long distances again, I'm grateful to be back and for every run I'm able to make. It's made me a better runner because I don't take it for granted and see it more as a blessing. I still find encouraging notes on my bedside table and inside my runner shoes from my family. I just love that!
What's your next race? And 2016 goals?
Goals for 2016 include slowly increasing endurance, speed, and basing everything on how I'm feeling. I've already been able to run a few 50K and I'm so happy about that! The only other definite race planned is the JFK 50 in November. Its been on my bucket-list and surgery encouraged me to start crossing things off. You never know when things will change.
When and where is your favorite time/ place to run?
Early morning, in the stillness of dawn, is my favorite time to run. I love the solitude and connecting to the rhythms of my breathing. It takes me back to my years swimming, those were good memories. I prefer running trails but a long, winding country road will do when I'm pressed for time.
What's your favorite post race meal?
I don't have a favorite post race meal because it takes me awhile before I get my appetite back. When I do start eating again, I have an enormous portion of whatever I'm eating. But my biggest indulgences include french fries and retro cocktails.