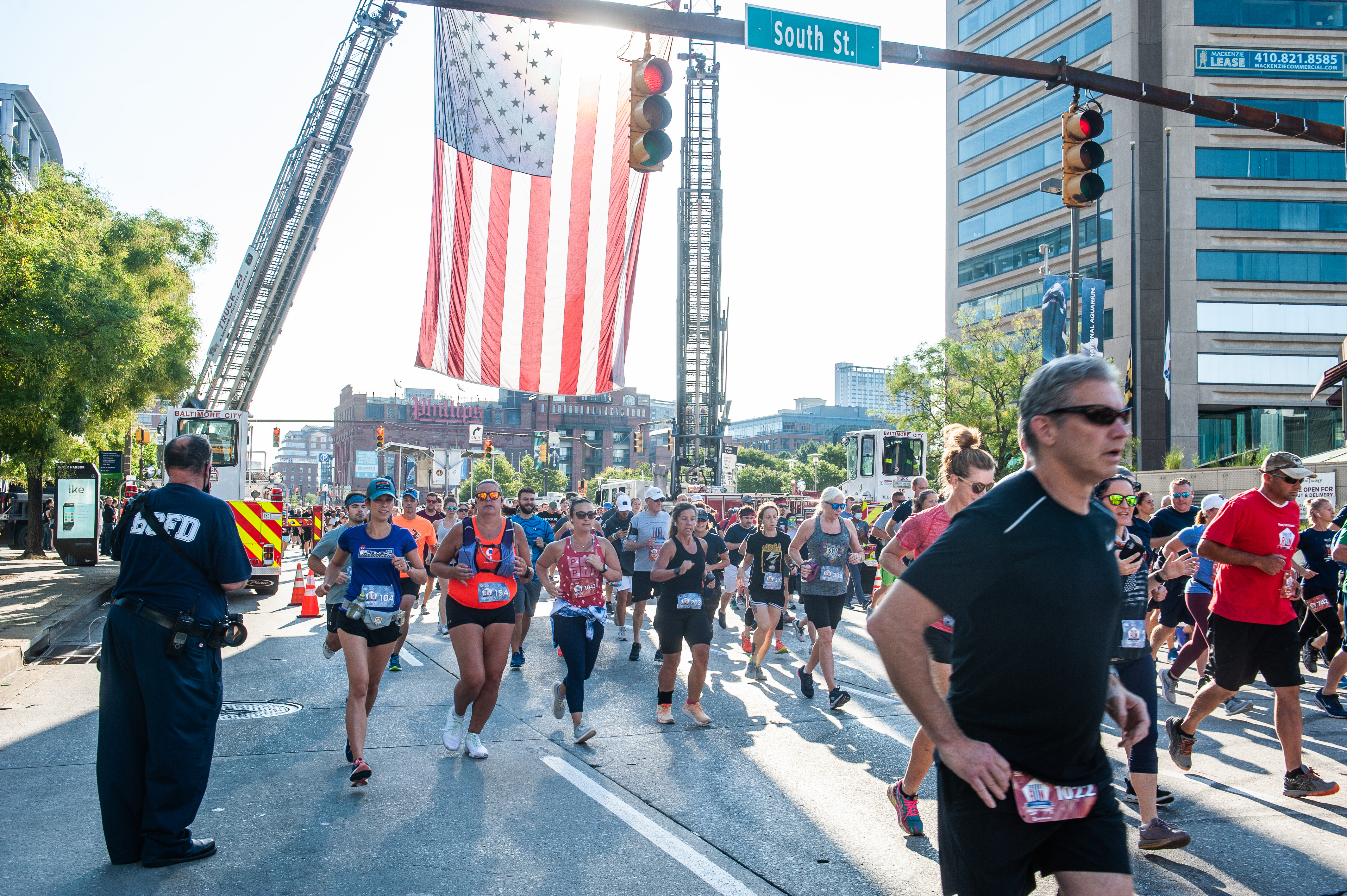 Amy Metz, Running and Losing One of Our Own
Friday, February 5, 2016
The passing of Amy Metz was a tragedy to any decent person in this community. From all accounts she was a devoted mom and wife, a great friend to many and a much sought after running partner. The run and Amy's running is where we connect and I have spent the last few weeks trying to understand and uncover the meaning of that connection. As a father of three and someone who is always trying to "squeeze in the run" without taking away from "being with my kids", I and many others could relate to Amy's life and feel the weight of the tragedy. I am also the founder of Charm City Run, a store, but far more importantly a community and for some, hopefully many, a way of life.
When Jen Reed, our Timonium store leader, and John Shafer, a Timonium coach, informed me of her passing, Amy's name sounded familiar but it was not until Jen sent me a picture that I connected Amy's name with her image. I believe it was a Facebook picture and it shook me because there was a picture of this runner smiling, wearing our live.give.run.HON shirt powering through our Charles Street 12 race in September. It reminded me that when we run we are our best selves. It is our temporary liberation from all that may be bothering us in our small and big worlds and it is the battery that gives us energy to serve the best things we have, our families and friends and our menial tasks that we may enjoy a little less.
Amy's honorary pall bearers wore running shoes to her memorial service. Her viewing was packed with running images and past running premiums. Her present and past coaches attended. Her current running pack is still doing Coastal Delaware Half without her but in her honor. The power of this community was everywhere last week including a past coach consoling one of her best friends as they ran through the Goucher College campus together.
Most days I come into work worried about our accessory inventory, stores that are struggling or a distant race premium, but last week and today I am reminded of what we are really here for, to contribute to and build the community that Amy and many other Amys built. This foundation was not based on speed or talent, but humor, sharing and friendship.
Amy we will do our best to honor your legacy and continue to help your friends, known and unknown, be their best selves.
-Josh
---
About the Author: Josh Levinson
Josh and his wife Kara founded Charm City Run 14 years ago. To learn more about their story, please click here.