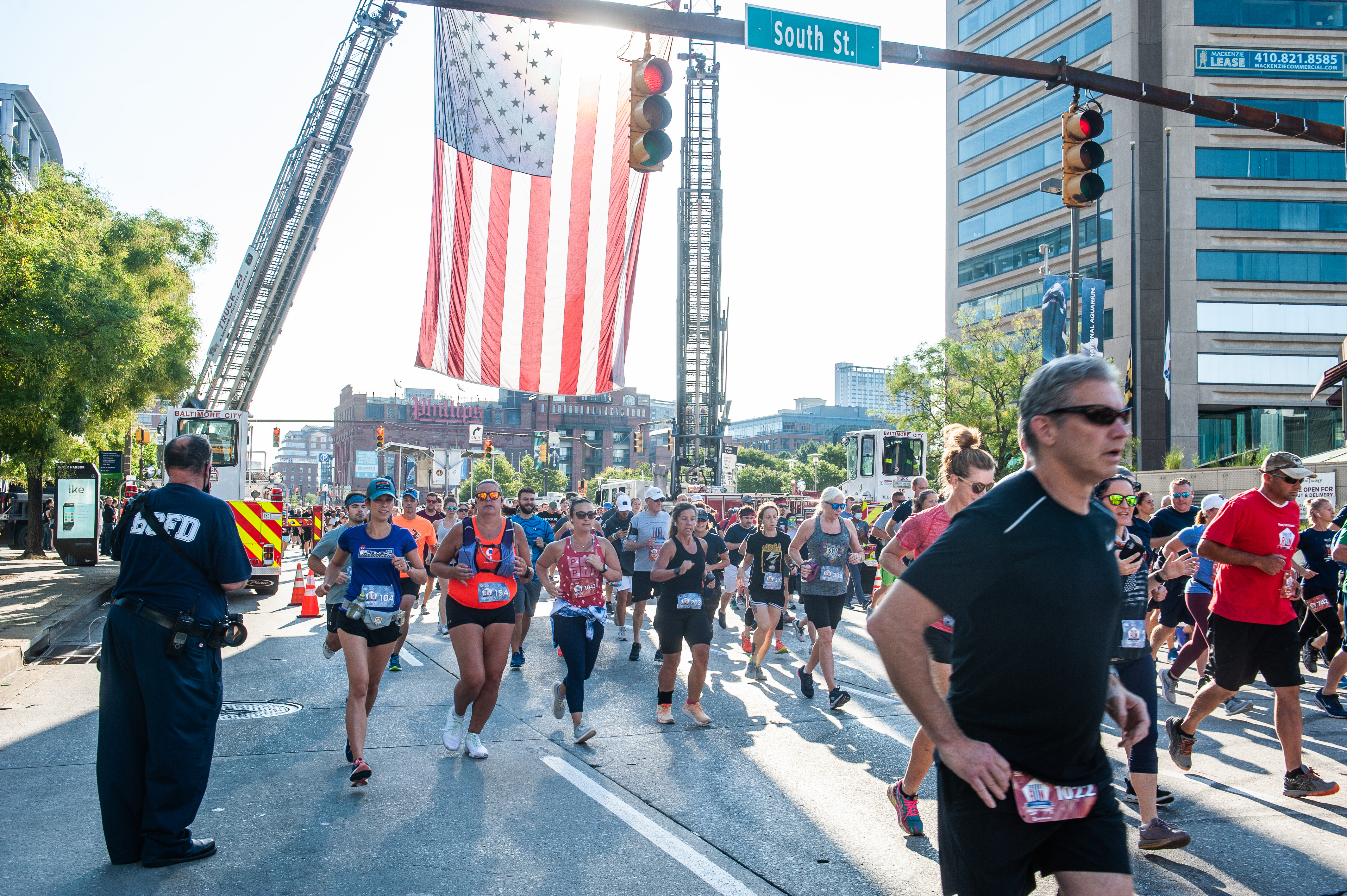 Mighty Milers Head Training Coach
I was a soccer and baseball player growing up and a HS sprinter, so 400m was a long run for me. I did not start running until I was in my mid-forties in an effort to try to get back in shape. My daughter was running XC for Dulaney HS. I watched her races and saw kids who were walking at times. I thought "how hard can it be? It's only 3 miles?" . I quickly learned it could be really hard! It wasn't any fun and I didn't enjoy it. So how does a guy who hates running, come to start a kids running program? I had coached youth soccer for 13 years when my daughter's HS coach, Chad Boyle, approached me about starting a youth XC program. My daughter had just signed a D1 letter of intent, so I owed Coach Boyle a huge debt! I told Coach Boyle " I don't anything about running but I do know kids and I know how to coach. If you can get me some people who know running, I will organize it" We started the Mighty Milers in the fall of 2011. We are in our 9th year of Mighty Milers. We have grown from 15 kids( our very first MM kid graduated last year with 3 state championships!) to almost 90 kids this past season.
We have a great group of coaches with amazing credentials, super fast PRs in races from 5k to marathons. We have 3 former D1 athletes. I don't have any of those things. I have never run a race longer than a 5k. I get to run in the back, with the slow kids. But I get to do what they do not; I get to run with kids who are not sure they can do it and get to celebrate with them when they do. While the fast coaches get to run with the "veterans", I get the joy of running with kids for the first 5k, for their first time under 35 minutes or their first time under 30
After 9 years, we have had the pleasure of introducing 100's of kids to running. Three of our original 15 are now running in college, a bunch more are now running in HS. We are excited to raise up the next generation of runners. And even if they never pursue running after leaving our program, they will have had fun, made new friends and pushed themselves farther than they thought possible.
So why start a running program? To settle a debt, yes, but that is not the real reason. The real reason is because I have seen what running can do for kids. I have seen what it did for my daughter, for my family, for me. And, after all this time, I do finally consider myself a runner, a slow one but a runner none the less!