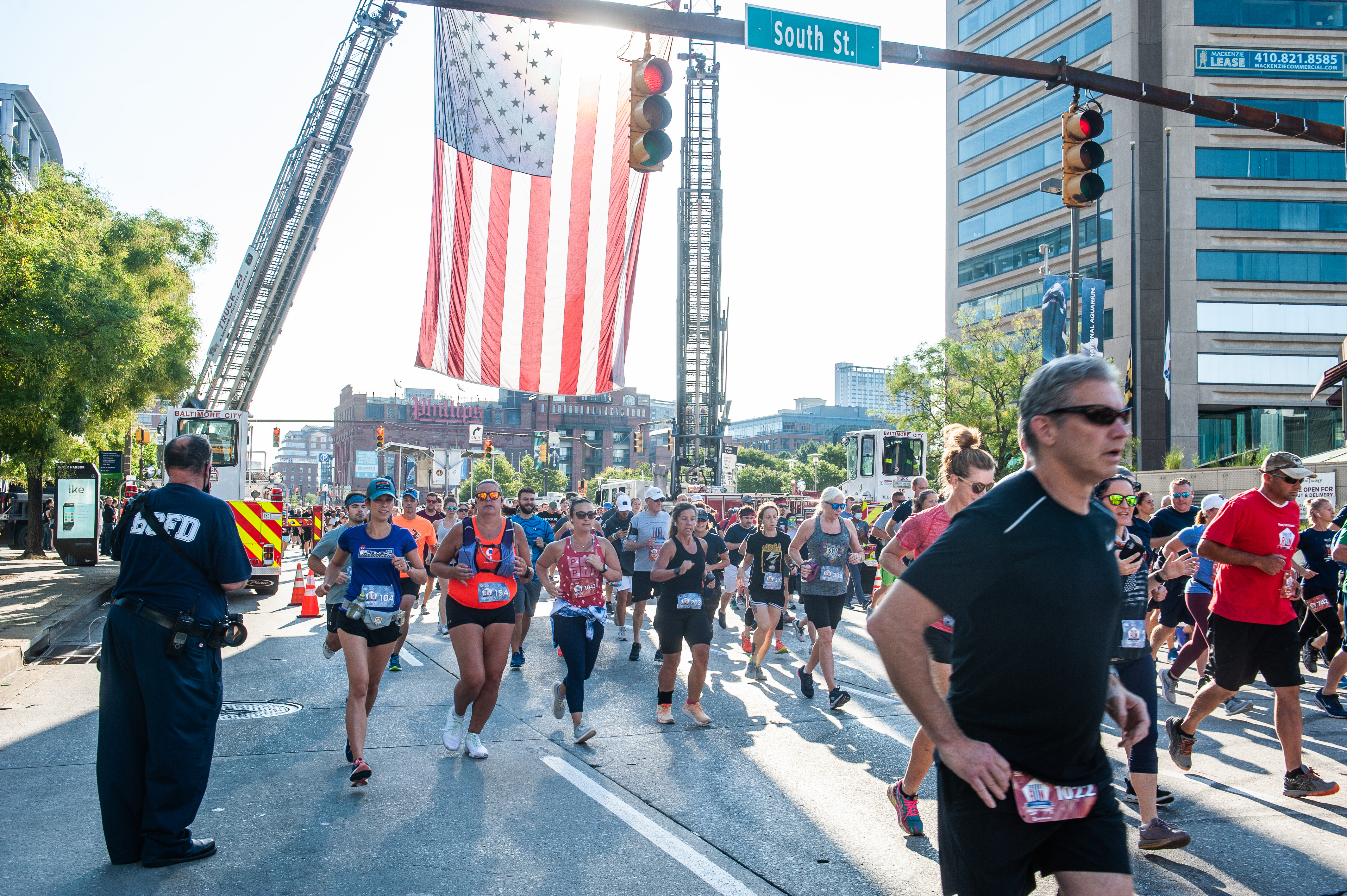 Mindset, Mental Health and Miles by Dr. T
Wednesday, August 18, 2021
As a Board Certified Adult, Child and Adolescent Psychiatrist who specializes in Sports Psychiatry, I help individuals improve their performance by identifying emotional barriers to success, managing psychological factors related to setbacks, teaching mental skills training and developing a competitive mindset. Recently, I had the opportunity to sit down with Charm City Run Owner Josh Levinson to discuss his incredible performance completing 50 miles on his 50th birthday and we dove into the mindset that he had to have in order to accomplish this goal.
This led to further conversation that we both believed would be helpful to share with the larger Charm City Run community about mindset as it relates to running.
Why is mindset so important?
The difference between a good athlete and a great athlete is NOT just determined by skill, talent or even experience. What separates them is their mindset. Athletes and coaches largely agree that the mental aspect of sports is more critical than the physical aspect to become a winner. However, the large majorities primarily train physically NOT mentally. The most successful athletes and teams make time to train their minds, which directly impacts their physical performance. Running is considered one of the most "mental" sports.
How is mindset related to mental health?
Mindset is an integral component of mental health and wellness. How an athlete thinks can directly impact how they feel and perform. It's important to recognize that we have choices and can make decisions to influence the way we think or approach situations/stressors that actively impacts our mental health. Rather than feeling helpless or powerless to our emotions, behaviors, or setbacks, we can utilize mindset to build confidence, develop resilience and promote mental wellness. Our mindset can also impact our ability to access and engage in treatment when needed.
Can running really impact mental health?
Running itself can directly promote mental health and wellness. Most runners experience a boost of endorphins that is known as a "runners high." But running also promotes the production of other chemicals and neurotransmitters including dopamine, norepinephrine, serotonin and Brain Derived Neurotrophic factor (B-DNF) that improve mood, decrease anxiety, increase attention and improve organization and memory. Consistent running can help stimulate natural production of these chemicals whose effects sustain well beyond a workout! Many successful entrepreneurs, business executives, doctors and lawyers credit the importance of running to clear their head, manage stress, refocus, solve problems and develop solutions which directly improves their performance at work!
What is the effect of running on mindset?
Running creates opportunities to actively integrate skills necessary to improve mindset. To succeed in endurance sports, we need to be intentional about where we are going to go, how far, how fast, what kind of nutrition and hydration we are going to need. Developing a process increases motivation to meet or exceed goals. Breathing is key to success in endurance sports but also helps with increasing energy, improving focus and managing anxiety. Running forces us to unplug from work related obligations such as texting, emailing, etc., which allows us to mentally recharge and increases interest and motivation. In some respects, it can be a form of meditation. Regardless of the distance, we all go through several thoughts and emotions that we need to work through to complete an event. This experience teaches us to challenge our thoughts and manage our doubts. By exposing ourselves to these situations, we learn to build resilience. It can also create opportunities to reflect, see things from a different view and learn to appreciate our environment. As such, we develop gratitude, which is correlated with success. Through running groups and events, we form communities of support and accountability to each other and ourselves. These are all skills that can be learned and strengthened through practice and form the foundation to developing the mindset necessary to overcome any challenge and celebrate any success.
About the Author
Arman Taghizadeh, M.D. also known as "Dr. T", is a Johns Hopkins trained Board Certified Adult, Child and Adolescent Psychiatrist also specializing in Sports Psychiatry. He is also a former NCAA Division 1 wrestler and current athlete and He is the founder of Mindset Training Institute (MTI) and host of the Podcast, "The Mindset Experience."
Given his personal athletic success, medical knowledge, and extensive clinical experience, Dr. T works closely with elite athletes, coaches, military personnel, first responders and competitive businesses to improve performance by identifying emotional barriers to success, managing psychological factors related to setbacks, teaching mental skills training and developing a competitive mindset.
To learn more: mindsettraininginstitute.com