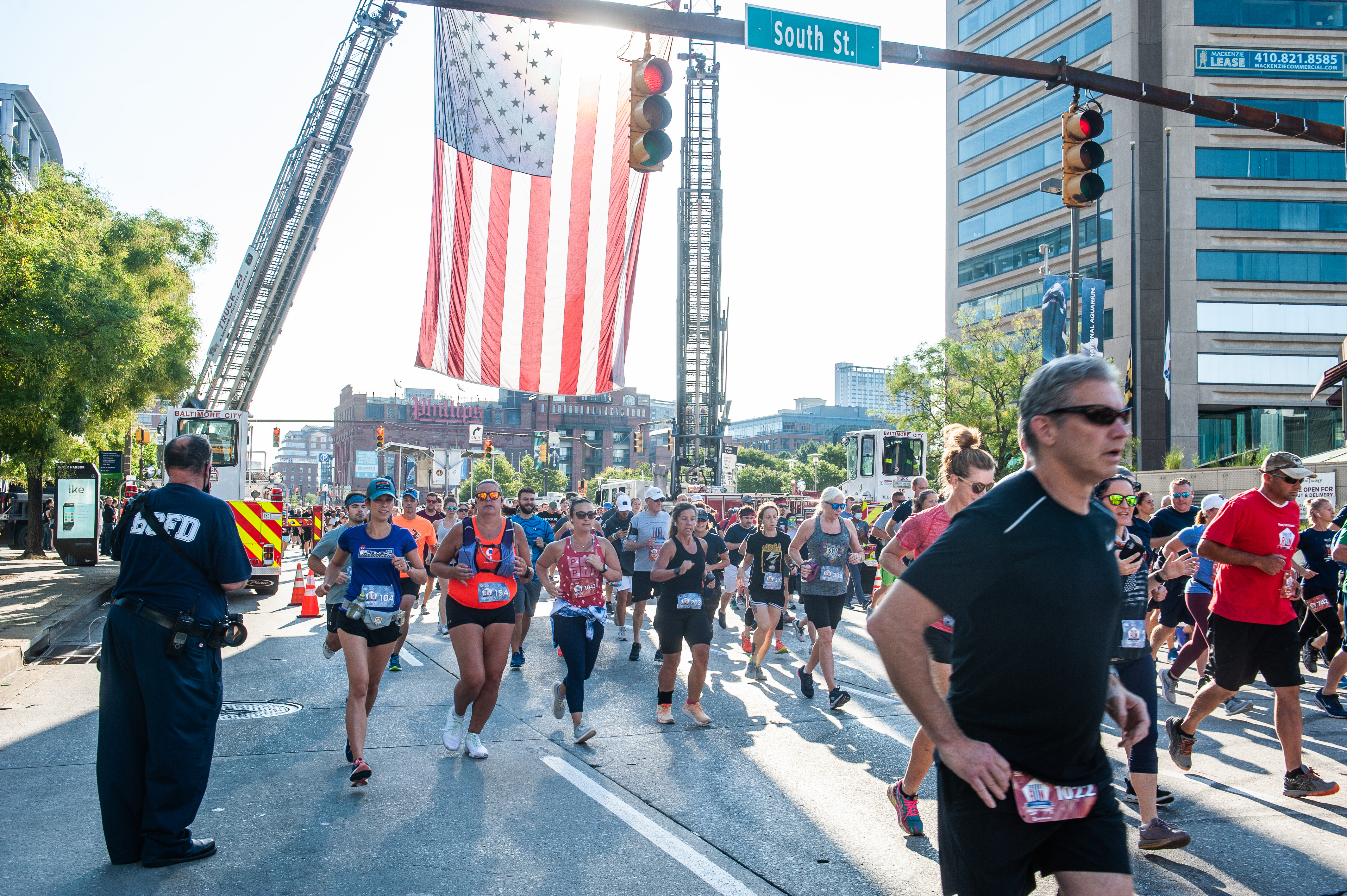 Charm City Run is Running the New York City Marathon as a Team: Jessi's Perspective
Wednesday, May 18, 2022
Thanks to New Balance, a group of Charm City Run team members will be training and running the New York City Marathon together on November 6, 2022. Leading up to the race, each member will share a blog post describing why they are running, how training is going, and what it means to run a marathon as a Charm City Run team. First up is Jessi Cieri, Charm City Run Fells Point Store Lead and Training Group Coach.
So… I never thought I was going to be a person who ran a marathon, let alone several of them. I started running in college because I didn't know what else to do at the gym, but I knew how to use a treadmill. After college, running gave me a way to explore Baltimore when I first moved here. Eventually, I trained for a half marathon and fell in love with the sport. A few years later, and several half marathons later, I got it in my head that I should run a marathon. I trained with a Charm City Run Training Group and finished! I swore I would never do it again….
But I ended up running a couple more marathons since then, and now I'm signed up to run the New York City Marathon with a group of Charm City Run team members this November!
Here's the thing that's awesome about marathons. Every week when you're training, you're pushing your body to do something that it's either never done before, or only done a couple times before. Basically, once I get past 14 miles, I'm in uncharted territory. It feels really rewarding to push my body to new limits. And also feels really great to have a THB bacon egg and cheese bagel every Saturday, because sometimes you just need to know something delicious is waiting for you after the run!
I coach the Half Marathon and Marathon Training Groups for our Fells Point store location, so sometimes it can be a challenge to fit in my own workouts. I'm really pumped to be training with my co-workers because it's going to hold me accountable to my own workouts. You'll be able to catch Blair, the Fells Point Assistant Manager, and I doing some speed workouts on Monday mornings before work and long runs on the promenade on Friday mornings.
Want to run the New York City Marathon with us?? Charm City Run and New Balance have partnered to offer one lucky Half Marathon, Marathon or Ultra Marathon Training Group member the opportunity to win a FREE guaranteed entry into the NYC Marathon plus $300 worth of New Balance running gear. All you have to do is register for a Charm City Run Training Group by June 1!