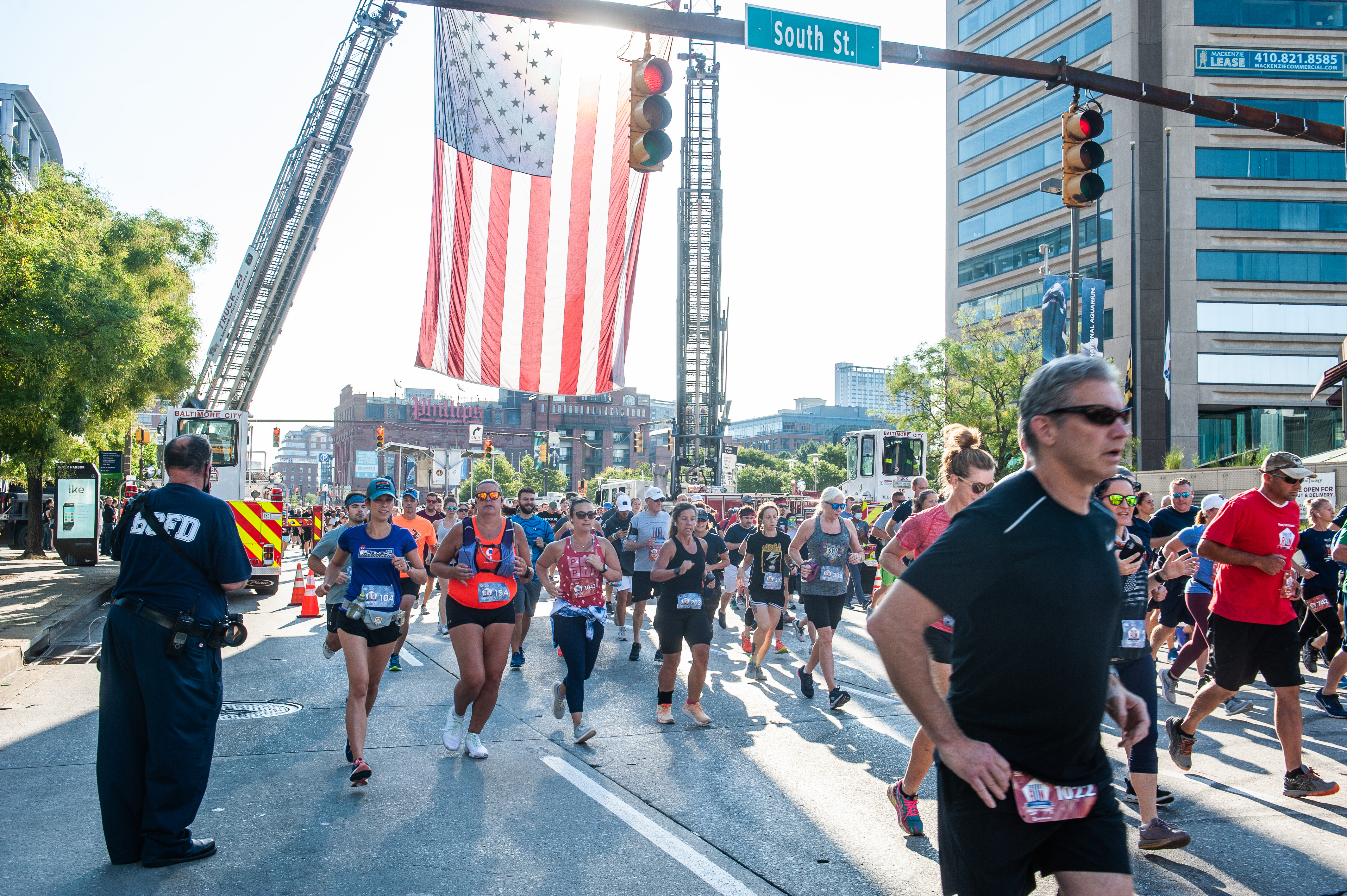 Annapolis 10K Training Coach
Over the last 6 years, I've completed 17 marathons, including my April 2023 bucket list race – Coastal California's Big Sur Marathon! And, by the end of 2023, God willing, I will complete marathon #20.
However, before 2014, outside of a tennis court and soccer pitch, I had not even run around the block. This all changed in 2014, when, inspired by my diagnosis of Multiple Sclerosis, I ran my first 5K to raise money for MS research. It was the Annapolis Beer Run at the fairgrounds. A very fun race, but still a legitimate 3.1 miles. I was hooked and have been running ever since!
In addition to the 17 marathons, I've run numerous 5K, 10K, 10 miler and half marathon races since running that first 5K back in 2014. A friend recently asked me why I run so much – the answer is both to calm the noise and for the enjoyment of movement.
I am the mother to three teenagers, and one is leaving the nest this Fall. While my kids were in elementary school, I coached their Hero Boys and Girls on the Run teams for Windsor Farm Elementary. I thoroughly enjoyed watching all of the children reach their goals and finish their first 5K races. It was very rewarding to see their smiles and knowing what that finish line feeling can do to lift you up.
I am excited for the opportunity to once again help others hit their goals, reach that finish line, and enjoy all of the physical and mental benefits recreation running provides!