Sole of the City 10K
04/20/2013


Saturday, April 20 at 9 a.m.
1713 McHenry Row, Baltimore, Md.
REGISTRATION IS STILL OPEN and can be completed by visiting any one of the stated packet pick up sessions below.

Wear your Boston: Join us in support of our friends and runners in Boston by wearing your Boston on Saturday. Wear the iconic Blue and Gold colors of the Boston Marathon, some old Boston Marathon gear or as hard as it may be a Red Sox or Patriots cap. Gear from your favorite Boston institution of higher learning will do as well so you can dust off that old Boston University or Boston College T-shirt. If you do not have anything Boston, don't sweat it, we will remember together on Saturday.

The Boston Marathon has a saying ALL IN FOR BOSTON. We will be all in for Boston on Saturday in the Charm City.
Sole of the City 10K video trailer
The Greene Turtle Post-Race Party: McHenry Row
Live Music from: Just a Thought
Greene Turtle food buffet for those with race number
Complimentary Bud Light draft beer for those with race number and proper identification
Entry Fee:
$70 from February 16 - April 19
$75 on race day

The option to register without a premium is available and the entry fee is as follows; $40 from February 16 - April 19 and $45 on race day.



Premium Sizes:
Male - L, XL (Please note, mens' size small, medium and XX-large are no longer available as the quantities have been obtained.)
Female - S, M, L, XL

Registration
Online registration is now closed, however you can still register in person during the below packet pick-up times and locations.


Packet Pick-up

Please be advised that at all packet pick-ups prior to race day, a note of permission will be required to pick up someone else's packet. It must be printed out in order for us to retain a copy for our records. We appreciate your cooperation with this.


Friday, April 19
10 a.m. - 6 p.m.
Charm City Run Baltimore


Race Day
7-8:30 a.m.
Charm City Run Baltimore

Under Armour will be in the Charm City Run McHenry Store on Saturday morning. Wear test a pair of RC Charge and/or Mantis and enter to win a Women's or Men's Under Armour head-to-toe running outfit complete with shoes. You must enter the raffle in the store and it is Saturday only in the McHenry Row store only. (Raffle terms & conditions will be available on-site Sat. morning).

Course: The Sole of the City 10K starts at McHenry Row at the Fort Avenue entrance and continues down to Key Highway where runners enter the Inner Harbor Promenade and continue around the Harbor until Pier 5. Runners then return to Federal Hill via Pratt Street, head south on Light Street and then cut over to Charles Street via Lee Street. Continue on Charles Street to Hanover Street via Henrietta for a long stretch on Hanover Street into South Baltimore. After a short run through South Baltimore by Randall Street and Riverside Park, runners return to Fort Avenue for the final descent and return to McHenry Row for the Greene Turtle Post Race Party and music by Just a Thought. (Facebook)
Parking: Parking will be available in the gravel Under Armour Lot on the Key Highway Extension across from Domino Sugar.
Parking will also be available in the McHenry Row lots, except in the designated Harris Teeter spaces. Please keep in mind that if you choose to park in any of the McHenry Row lots beginning at 10 am on race day, the parking will become two-hour parking only that must be purchased. Parking officials will begin ticketing after a two-hour period.
Street parking is also available in the surroundings areas, but please pay attention to all parking signs and be respectful of the neighbors.
Please leave our partners' properties better than you found them. To be able to use this parking is a huge benefit to the event and we want to have this privilege in 2014 and beyond. Please help use return all lots and spaces as we found them. If you see any trash surrounding your vehicles, we ask you help us in our clean-up efforts to dispose of it properly. Thank you!

Awards: top three overall males and females, top male and female masters, and the top three males and females in the following age groups: 11 and under; 12-15; 16-19; 20-29; 30-39; 40-49; 50-59; 60-69; 70 and over.

Be a Volunteer: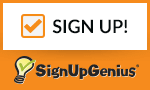 ChessiePhoto "Race Photo Professionals"
ChessiePhoto is offering 5 percent portion of all its race sales contributed to the The Ulman Cancer Fund.
Event Training Programs:
Annapolis | Baltimore | Bel Air | Clarksville | Timonium
Questions and additional information, email Charm City Run race director, Kelly Dees.





Contact Name: Kelly Dees
Email: Kelly@charmcityrun.com
Phone: 410-308-1870
Fax: 410-308-1871